WHAT IS good clothes, fair pay?
Good Clothes Fair Pay is a European Citizens' Initiative (ECI) to call on the European Commission to introduce legislation requiring that brands and retailers in the garment sector conduct specific due diligence in their supply chain to ensure workers are paid living wages.
The scope covers all brands and retailers who want to trade in the EU, independently of whether they are based in the EU or elsewhere. They would be required to implement, monitor, and publicly disclose a time-bound and target-bound plan to close the gap between actual and living wages.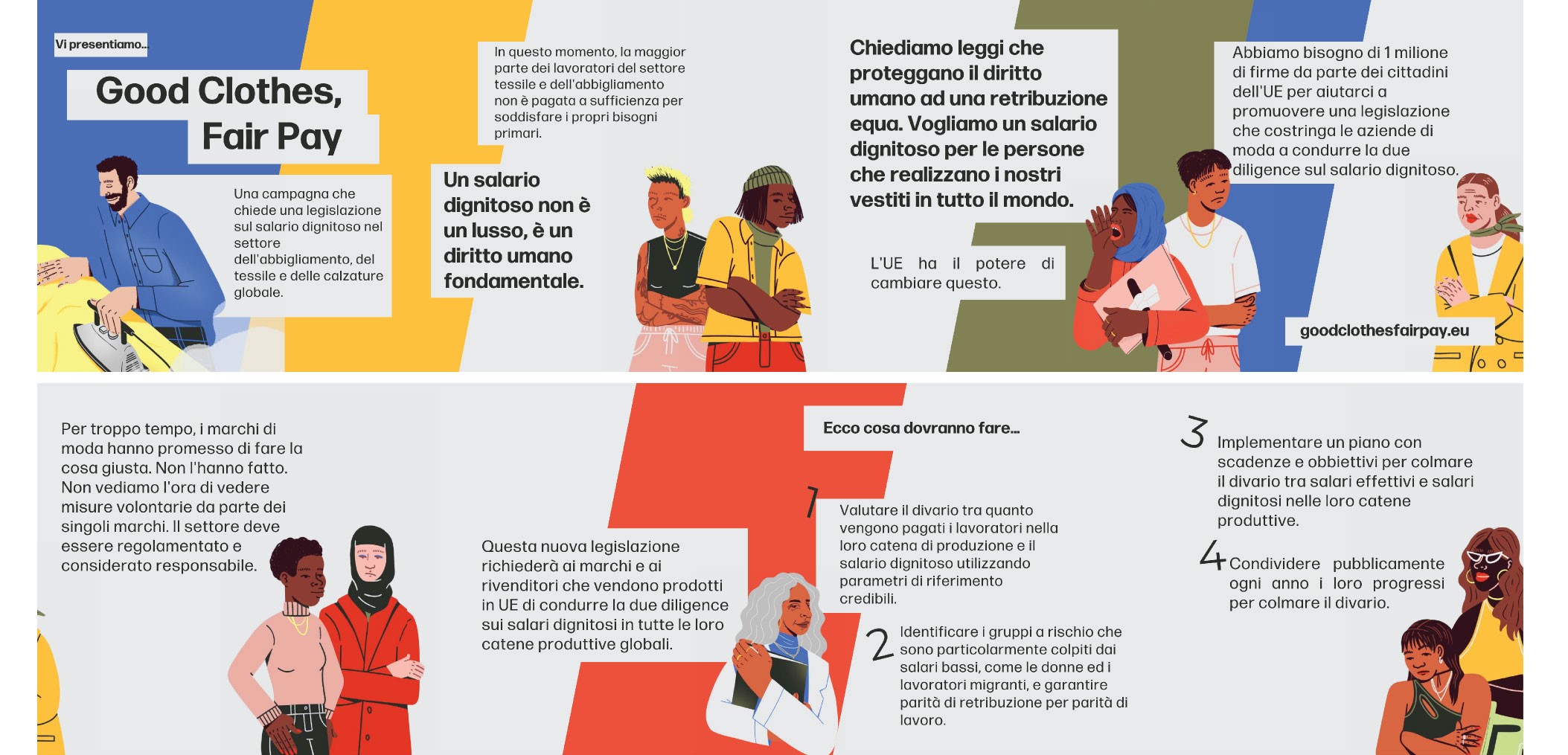 WE NEED 1 MILLION SIGNATURES
#GOODCLOTHESFAIRPAY
How you can join?
We need to collect 1 million signatures from EU citizens* to help us push for legislation that forces fashion companies to conduct living wage due diligence.

You can help us get there! Sign your name below.
*Not an EU Citizen? You can help by spreading the word!
Do you want to help with the campaign? Write us: campaigns.italy@fashionrevolution.org